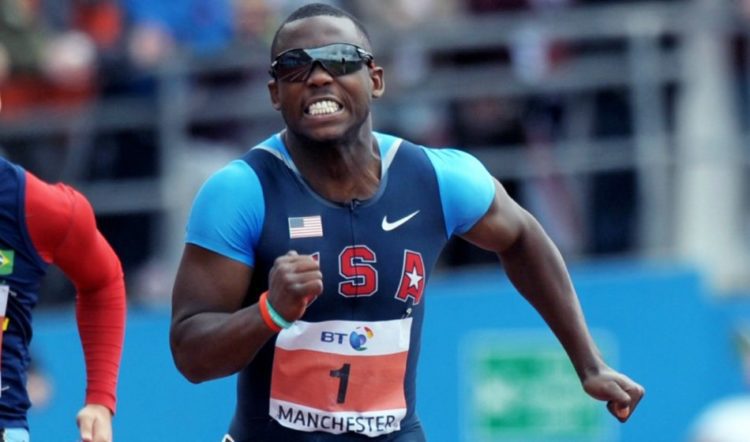 American's prosthetic blades are deemed illegal to use in sprint races against able-bodied rivals Paralympic sprinter Blake Leeper will not be allowed to use his prosthetic blades to try to qualify for the Tokyo Olympics after the
Court of Arbitration for Sport (CAS) ruled against him
this week. The 31-year-old American is a double-leg amputee who was born with both legs missing below the knee. He won minor medals at the London Paralympics eight years ago but CAS says he cannot wear his prosthetics in the Olympics or World Athletics Series events. World Athletics said in a statement that they "welcome CAS's ruling" and that "Leeper's prostheses give him an artificial competitive advantage over athletes not using such prostheses". The governing body added: "Specifically, the CAS found that Mr Leeper's prostheses make him 15cm taller than he would be if he had biological legs (he would be 5ft 9in with biological legs, but his prostheses give him the legs of a 6ft 8in man); and that this increased leg length gives Mr Leeper an artificial performance advantage over 400m of 'several seconds'." CAS said their panel "considered the extensive evidence put forward by the parties' experts and concluded that the running-specific prostheses used by Blake Leeper indeed gave him an overall competitive advantage in the 400m event over an athlete not using such a mechanical aid since they enabled him to run at a height that was several inches taller than his maximum possible height if he had intact biological legs." Leeper wants to run 400m at the Olympics and his legal team claims the verdict is "racially discriminatory" but World Athletics say they "strongly reject" this allegation, adding: "The IPC rule on 'Maximum Allowable Standing Height' (MASH) is based on the best available evidence of body dimensions and has been applied for several years to all Paralympic athletes (including African-American athletes) without issue. "World Athletics is aware of no proof that African-American athletes have significantly different bodily dimensions (proportionality), and certainly not to the extent identified in this case. The 15cm disparity found in Mr Leeper's case between his prosthetic leg length and his natural leg length is not due to racial differences in body dimensions." However CAS partially ruled in Leeper's favour by saying it should be down to World Athletics to prove the prostheses give the athlete an unfair advantage instead of this 'burden of proof' being the athlete's responsibility.
READ MORE: Paralympic sprint medallist Blake Leeper banned for doping violation Leeper missed Rio 2016 after testing positive for cocaine and currently has no classification to compete in Paralympic events. He also plans to contest the CAS verdict. »
 For more on the latest athletics news, athletics events coverage and athletics updates, check out the [url=https://www.athleticsweekly.com/]AW homepage[/url] and our social media channels on [url=https://twitter.com/AthleticsWeekly]Twitter[/url], [url=https://www.facebook.com/athleticsweekly/]Facebook[/url] and [url=https://www.instagram.com/athletics.weekly/]Instagram[/url] The post [url=https://athleticsweekly.com/athletics-news/blake-leeper-olympic-dream-thwarted-1039936863/]Blake Leeper's Olympic dream thwarted[/url] appeared first on [url=https://athleticsweekly.com]AW[/url].