Athletics world mourns the mountain running international after his death in Scotland is confirmed Chris Smith's family say they will "always treasure his energy, spirit and love" after the mountain running international was found dead in the Scottish hills this week. Tributes have flooded in from the running community for a 43-year-old athlete who went missing on Tuesday while running in Perthshire, Scotland, with his body being found on Thursday morning near to Meall Garbh in the Glenlyon area after an extensive search operation. A family statement read: "On behalf of our entire family, we are devastated to let you know that Chris has lost his life in Glen Lyon. He was doing what he loved having spent the previous days having the most special time with (wife and children) Lindsay, Cameron and Alastair. "We would like to thank everyone for the support they have given us, in particular the mountain rescue teams, emergency services, members of the public and Chris's friends that joined the search. "We will always treasure his energy, spirit and love. Thank you for all your thoughts and prayers." Thames Valley Harrier Smith raced at multiple world and European mountain running championships from 2011-17, finishing eighth at the European event in 2013 and 10th at the world event in Wales in 2015 – winning team medals at those events. Coached by Frank Horwill and, more recently, Phil O'Dell, he relished tough terrain and came 11th in the English National at a muddy Alton Towers in 2011 and third in the South of England Cross Country Championships at Parliament Hill in 2017.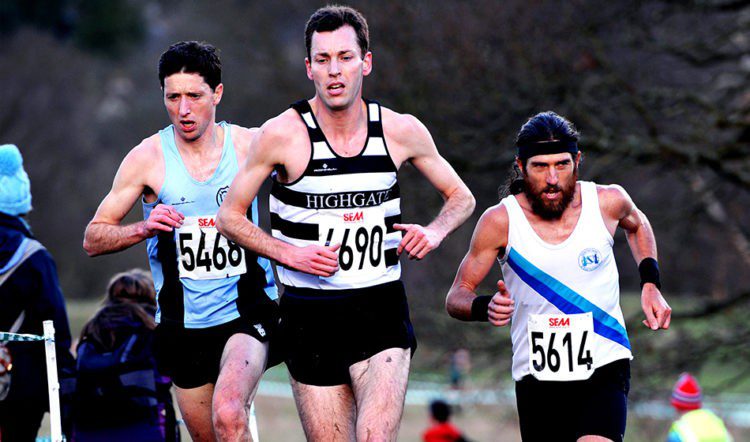 South of England Cross Country, 2017 (left to right): Chris Smith, Andy Maud and Paul Martelletti Sarah Rowell, team leader for the British mountain running squads that Smith was part of, said: "Chris was all you could ask for in an athlete, resilient in over-coming early performances where he did not run as well as he could, before going on to becoming a core member of the GB team. "A total professional in how he prepared for races and great fun afterwards whatever the result. Importantly he had time for everyone and was always ready to help and give advice to those trying to take his place on the team. I feel privileged to have known him and supported him on the team, he will be missed by all and our condolences to his family." Andy Douglas, one of his team-mates, said: "Chris was a role model for everyone to look up to on the GB mountain running team. He was always someone I could go to to settle those pre-race nerves and just have a laugh with. But once the starting gun went he was the fiercest of competitors; someone that would always give their all when representing his country. "His longevity in the sport is something that will always inspire me. I can't believe he's no longer with us, Chris, it's been an absolute honour and privilege to call you a team-mate."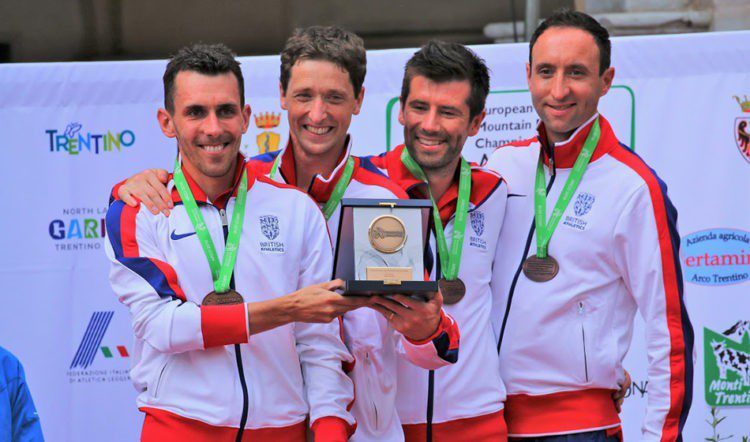 Mountain running medallists with Chris Smith (second from left) Fellow GB team member Sarah Tunstall said: "He was a true gent, selfless team mate and fantastic athlete who always left everything out there on race day." Will Cockerell, a former training partner of Smith's, added: "Chris will be remembered as one of the greatest athletes that Thames Valley Harriers ever produced, and I'm sure his scoring records for them over the country will still be purred over 100 years from now." The World Mountain Running Association also issued a statement saying they were "incredibly saddened" to hear about his death. On Thursday a [url=https://gf.me/u/y6qpzd]fundraising page[/url] was created by Smith's fellow GB international athlete Marc Scott, raising money for Scottish Mountain Rescue.
»
 For more on the latest athletics news, athletics events coverage and athletics updates, check out the [url=https://www.athleticsweekly.com/]AW homepage[/url] and our social media channels on [url=https://twitter.com/AthleticsWeekly]Twitter[/url], [url=https://www.facebook.com/athleticsweekly/]Facebook[/url] and [url=https://www.instagram.com/athletics.weekly/]Instagram[/url] The post [url=https://athleticsweekly.com/athletics-news/tributes-pour-in-for-chris-smith-1039936932/]Tributes pour in for Chris Smith[/url] appeared first on [url=https://athleticsweekly.com]AW[/url].