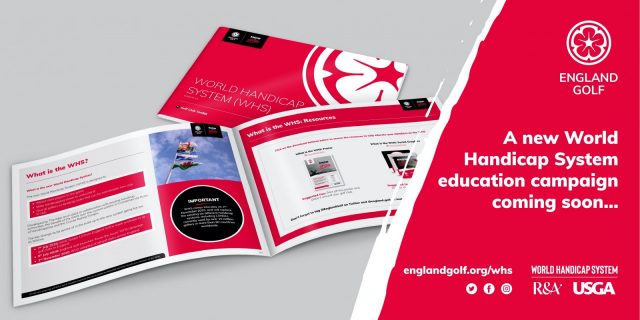 The new World Handicap System officially launches today (November 2) for golfers in England, Wales, Scotland and Ireland, signalling the first major shift in handicapping across the country since the national handicap was introduced in 1911.
Developed by golf's governing bodies – the R&A and USGA – the WHS delivers one standardised system across all golfing nations and will now be directly accessed by golfers throughout the Home Nations, including over 650,000 golfers at the 1,800 golf clubs in England. For the first time ever, golfers from these countries will be able to transport and use their 'Handicap Index' on any course around the world. The new WHS is designed to be a fairer and more equitable system of handicapping, as well as establishing a method for more accurately calculating a golfer's current playing ability. Further changes from the old CONGU system include a player's Handicap Index being calculated from an average of the best eight of last 20 returned scores, allowing golfers to easily obtain and maintain a handicap, as well as compete, or play recreationally, regardless of where they tee it up. England Golf CEO Jeremy Tomlinson said: "November 2 marks an historic day for everyone associated with the game of golf in England. We have been planning and working towards this day for a long time and, despite the difficult period we have encountered this year, cannot wait to see it roll out into golf clubs across the country. We believe the new system will be extremely beneficial for golfers as part of our great game's continued development and modernisation. "We hope it will encourage further growth on the back of a significant rise in memberships throughout England in the last few months. As well as growing the game, we also want to be able to give golfers the chance to enjoy the sport and to compete fairly, no matter where they are playing at home or abroad."
For more information on how the new system will operate, visit www.englandgolf.org/whs
The post
World Handicap System launches in England today
appeared first on [url=https://www.golfnews.co.uk]Golf News[/url].