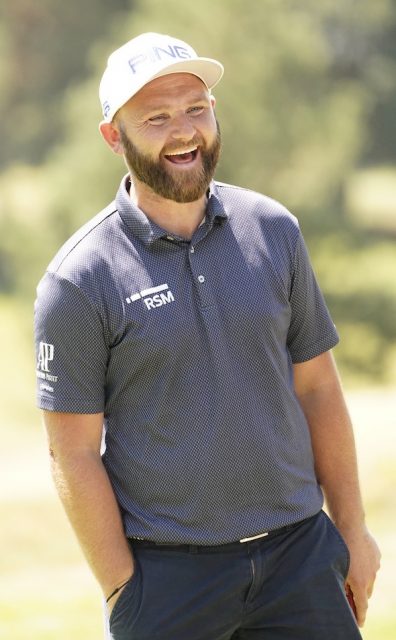 Andy Sullivan co-hosted the Worplesdon Charity Pro-am with Paul Waring. (Photo credit: Golffile, Andy Crook)
Worplesdon Golf Club in Surrey hosted a star-studded Charity Pro-Am last week that has so far helped to raise over £50,000 for a variety of charities.
European Tour winners Andy Sullivan and Paul Waring spearheaded the fundraising initiative at the Surrey club on June 25, which featured a number of leading professionals from the European Tour, Staysure Tour and Ladies European Tour, including Paul Broadhurst, Thomas Detry, Ross Fisher, Colin Montgomerie, Lee Slattery, Georgia Hall and Charley Hull, who went on to play in the Rose Ladies Series event at Moor Park Golf Club later that afternoon. Joining these top pros were Mike Browne and George Groves, the world's top-ranked professional and amateur golfers with disabilities. The Pro-Am was promoted by Waring and Sullivan's management group, Wasserman, who helped put the event together after the English duo decided to turn their original idea of a golf day for professionals into a tournament that would benefit two charities and provide a unique opportunity for amateurs to play alongside some of the UK's leading professional golfers. The day was organised in aid of Dan's Fund for Burns, which provides support to people with burns, and the Rainbow Trust's Covid-19 Emergency Appeal, which supports seriously ill children and their families. Running in association with the golf day, which drew a host of European Tour, Staysure Tour and Ladies European Tour stars, were a 
silent auction
 and a 
raffle
.
Fundraising efforts have already raised over £20,000 for the event's charities, but the auction and the raffle remain open for further bids and donations until July 3, and feature some incredible prizes,from rounds of golf, equipment and a variety of memorabilia, with all proceeds split equally between the two charities. "We saw that recreational golf would be back before tournament golf, so we had an idea of putting on a little tournament between us all," Waring explained. "But then we thought we could do it for charity and do a Pro-Am. We started looking into it, and our management company at Wasserman helped us develop the idea." Speaking about the charities they chose to support, Sullivan explained that one of the causes is particularly important to him. "Dan's Fund for Burns is close to my heart," said Sullivan. "My friends have been involved in that charity with their child and they've done a fantastic job (for them). Rainbow Trust's Covid-19 emergency appeal helps families as well, recovering from Covid. Yes, we want to go out and play competitive golf but, if we can go out there and for charities to benefit from that, it's all the better and helps everyone out." It was Frenchman Thomas Detry (main image, centre) who took home the spoils with a brilliant seven-under-par 64 around the Surrey course, beating nearest challengers Steven Brown, Sam Broadhurst and Jake Burnage by one stroke. The winning team, led by Essex tour professional Dale Whitnell, fired a best ball score of 59 (-12).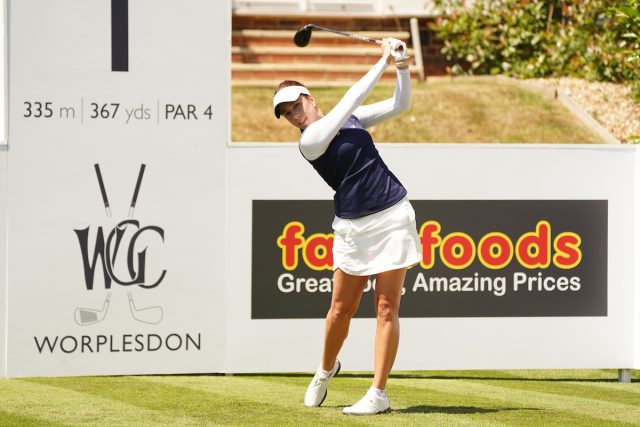 Georgia Hall was in action at the Worplesdon Charity Pro-am  (Photo credit: Golffile, Andy Crook)
Click here to view the Worplesdon Charity Pro-Am video